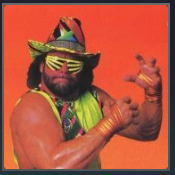 Heyo everyone, I'm MrThom or just Thom. I joined sNs in november 2012, became staff around the summer of 2014 and founder in january 2015. I'm constantly switching between gaming on PC and PS4, but lately it's been mainly PC. I joined during the high days of BF3 and BF4 (we don't speak of Hardline here), and moved to PC around BF1. Besides gaming, I share leadership of sNs with zer0 (but I control the monies) and I think it's important that we don't just play together, but that we have the time to hang around and talk about anything and nothing. It's exactly what I would be looking for in a community if I wasn't in sNs, so that's what I'm hoping to achieve here; a relaxed, welcoming community that focuses on people and not stats.
Currently, my main focus is Destiny 2 as the main game to play. I play a ton of other titles too, but Destiny 2 is The One I Return To atm. I'll play anything, but usually I'm interested by either FPS titles or Grand Strategy games. Some weeks I play excessively, other weeks I have way too little time to spend on gaming because real life or work took over. If you catch me on PS4, the Battlefield titles are pretty much all I play. BF5 is thankfully finally shaping up to be good!
With any questions, about anything, feel free to throw me a PM!
Thom
[PC][PS4][US]Hey all, I'm zer0her0 but you can just call me Zer0. I first got into gaming w/ Doom, and was hooked w/ MP gaming when Quakeworld was released. Yea I'm old. I play mostly FPS, but known to dabble in MMOs, RPGs, & flight/space sims.
Currently playing CoD & BFV on PS4, and Destiny 2 on PC. I'm zer0her0 on both PSN & Steam, feel free to add me. I'm based on the East Coast US, mostly play from 9/10ish to 11/12 weekdays, and generally mid morning and evenings on weekends.
Feel free to reach out anytime if you have questions or just want to chat.
—zer0
Member of the Month: Nerd #2
This absolute powerhouse, supporting our Destiny 2 crew with several raids per week and helping out behind the scenes wherever possible, deserves this MOTM spot like no other. Although she carries an unhealthy fixation for cat gifs, coffee and dodging her taxes, we are still very happy to have her as part of our community. This past year, we have owed so much to her that it's only fitting: thanks for helping out so so much, Cookie. It's very much appreciated!
This is just an ugly landing page so feel free to move on to the official "Welcome" page.