[PC][PS4][US]Hey all, I'm zer0her0 but you can just call me Zer0. I first got into gaming w/ Doom, and was hooked w/ MP gaming when Quakeworld was released. Yea I'm old. I play mostly FPS, but known to dabble in MMOs, RPGs, & flight/space sims.
Currently playing CoD & BFV on PS4, and Destiny 2 on PC. I'm zer0her0 on both PSN & Steam, feel free to add me. I'm based on the East Coast US, mostly play from 9/10ish to 11/12 weekdays, and generally mid morning and evenings on weekends.
Feel free to reach out anytime if you have questions or just want to chat.
—zer0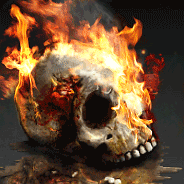 Member of the Month: Altero
Is it a bird? Is it a plane? No, it's our MOTM! You may know him from his carries in Rebirth or his unbelievable plays and beatiful edits in #sns-media. We're still not sure if he is a hacker or not, but what we are sure of is that he is a great teammate for any team! We are happy a random Nakedmoleman put you in our care and hope you'll keep on carrying us to victory in Warzone and in the next Battlefield. Congratz Alteroo on MOTM! You deserve it.
This is just an ugly landing page so feel free to move on to the official "Welcome" page.