[PC][PS4][US]Hey all, I'm zer0her0 but you can just call me Zer0. I first got into gaming w/ Doom, and was hooked w/ MP gaming when Quakeworld was released. Yea I'm old. I play mostly FPS, but known to dabble in MMOs, RPGs, & flight/space sims.
Currently playing CoD & BFV on PS4, and Destiny 2 on PC. I'm zer0her0 on both PSN & Steam, feel free to add me. I'm based on the East Coast US, mostly play from 9/10ish to 11/12 weekdays, and generally mid morning and evenings on weekends.
Feel free to reach out anytime if you have questions or just want to chat.
—zer0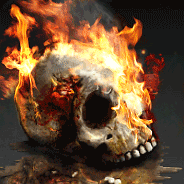 Member of the Month: whistu
He may be relatively new to the clan, but he's as old school gamer as you can get. Always up to help you out in a firefight or just have a nice chat. That's why I'd like to congratulate whistu on being our Member of the Month. Congratulations, thanks for all the good games, friendly banter, and good laughs.
This is just an ugly landing page so feel free to move on to the official "Welcome" page.